description
introduction
VIROLOGY is a Kontakt sound library* based on the sounds of the famous Access Indigo2/VirusC synthesizer, and gives you a wide collection of vivid and powerful virus sounds.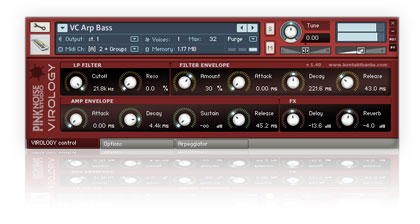 Features:
• 354 Kontakt patches (in 7 categories)
• 3.36 GB of 44kHz/24 bit stereo samples
• 12 midi controllable knobs for realtime tweaking and for midi automation of the most important synth parameters
• extensive editing techniques: multiple velocity layers with xfades, round-robin triggering, alternate sample starts to achieve fat, lively and vivid synth sounds
• exclusive IR sample collection for the convolution reverb of Kontakt
* please note: our Kontakt banks require the full retail version of Kontakt 3.5 (or more recent version), they are not compatible with the free Kontakt Player. VIROLOGY is available in Reason refill format as well.

Midi implementation
The following simplified MIDI implementation chart is designed as a quick reference guide that allows you to identify at a glance which MIDI control change (CC) messages are implemented by VIROLOGY in Kontakt.
CC 07

CC 10

CC 14

CC 15

CC 16

CC 18

CC 71

CC 72

CC 73

CC 74

CC 75

CC 76

CC 91

CC 94

channel volume

channel pan

attack time of the filter envelope

decay time of the filter envelope

release time of the filter envelope

filter envelope amount

resonance of the internal LP filter

release time of the amplitude envelope.

attack time of the amplitude envelope

cutoff frequency of the internal LP filter

decay time of the amplitude envelope

sustain level of the amplitude envelope

adjusts the amount of the insert FX (delay)

adjusts the send level of the send FX (reverb)
In addition, in most cases: modwheel (CC 01) controls the filter modulations, aftertouch adds vibrato effect.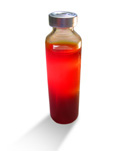 about viruses
The Virus synthesizers are legendary in the world of electronic music. The first Access Virus was released in 1997 and it quickly became a very popular and favorite synth with its aggressive analog sounds.
The Virus uses physical-modeling to digitally re-create analog sounds. It has an incredibly punchy and clean analog sound that can give you anything from vivid pads, textures to overdriven 303-style lead lines and other great bass/lead sounds!

In 1999 Access released the Virus B, with many new features and it was followed by Virus C in 2002.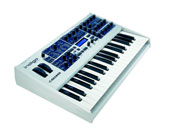 The Virus C is a real beast! Three oscillators (with basic analog waveform with PWM + 62 spectral waveforms), one sub oscillator, two independent multi-mode filters (including moog type!), two ADSTR envelopes, three LFOs, 16 arpeggiators, 32-band vocoder, five FM synthesis modes: you'll find yourself in a vintage synth heaven.
Viruses have been used by (among others) Astral Projection, BT, Überzone, the Crystal Method, Cosmosis, and Nine Inch Nails.

next

demo